Conference
"

Will Armenia disappear?

"
Conference followed by a cocktail
---
Will Armenia disappear?
In partnership with Rotary Club Lyon Sud
Thursday, September 22nd 2022
From 18:30: welcome
19:00-20:45: Conference and Q/A
20:45-21:00: "School of Hartashen" project presentation
21:00-22:00: Cocktails
Novotel Gerland – Confluences Museum, 70 av. Leclerc
30€ – reservation
Co-organized by Muscari Association and Rotary Club Lyon Sud, this conference highlights the geopolitical issues and the prospects for peace in Armenia based on a question: "Will Armenia disappear? »
Behind this terrible sentence there is an existential anguish, an insoluble dilemma between security and sovereignty highlighted with the disastrous 44-day war against Azerbaijan.
From an educational perspective, four speakers offer you a decryption of the geopolitical situation in Armenia. Taline Papazian, political scientist, teacher at the University of Aix-Marseille, specialist of contemporary Armenia, Jean-Christophe Buisson, deputy director of Figaro Magazine, great witness to the last Karabakh war, Eric Denécé, director of the French Center for Intelligence Research (CF2R), and finally Tigrane Yégavian, researcher at the CF2R and moderator of the conference, will share their point of views in order to better untangle the skein of this old Christian and Francophile nation struggling with serious issues since forever.
Speakers' presentations
---
JEAN-CHRISTOPHE BUISSON
Deputy director of Figaro Magazine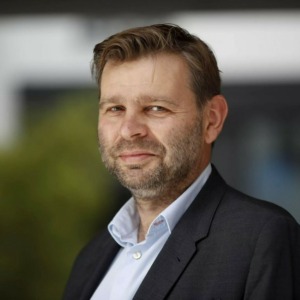 After studying History and German in Lyon, Jean-Christophe entered the École Supérieure de Journalisme in Paris. He started at Figaro Magazine in November 1994 in the TV service, then joined the Reportages France service, and then major reports.
Jean-Christophe traveled the whole world: ex-Yugoslavia where he made about thirty stays, Bulgaria, Albania, Caucasus, Russia, North Korea, Congo, South Africa, Israel, Vietnam, Cameroon, China, Japan, Thailand.
In the 2000s, he arrived from the culture department and continued with major reporting. He became the editor-in-chief eight years later and has now managed the lifestyle sector since 2013.
Furthermore, he has been one of the polemicists on "On refait le monde" on RTL since 2011. In 2012, he was named intercultural ambassador for UNESCO clubs. At the same time, he is also the author of numerous novels and essays.
ERIC DENECE
Director of the French Center for Intelligence Research (CF2R)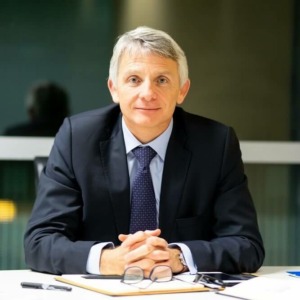 A Doctor of Political Science, specialist in economic intelligence and education and information, Eric Denece is the director of the French Center for Intelligence Research (CF2R) and its Risk Management consulting company (CF2R SERVICES).
Eric Denécé worked in Cambodia alongside anti-communist resistance, and during the Arab «revolutions» from Morocco to Syria. He was also a consultant for the Ministry of Defence on the future of special forces.
His areas of expertise are intelligence, economic intelligence, terrorism and special forces about which he regularly writes books, articles or reports. He also teaches in several French and foreign business schools and universities.
His works helped him earn the 1996 Prize from the Foundation for Defense Studies (FED) and the 2009 Akropolis Prize (Institute for Advanced Studies in Internal Security).
TALINE PAPAZIAN

Political scientist, specialist of contemporary Armenia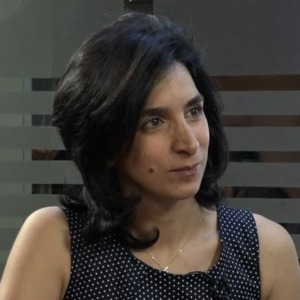 Doctor of political science and lecturer at Sciences Po Aix-Marseille. In addition to contemporary post-Soviet space, her work also focuses on the uses of armed violence in Ottoman and Russian imperial spaces.
In addition to her research at Science-Po Paris, she is a strategic advisor based at the Armenian Ministry of Defense in 2018 and 2019. In 2020, she created the Armenia Peace Initiative, the general interest endowment fund for those who work directly with the civilian victims of war.
Author of the 2020 Karabakh War White Paper and the future of Armenia's foreign and security policies.
TIGRANE YEGAVIAN
Researcher at the French Intelligence Research Centre (CF2R)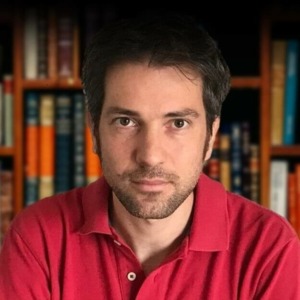 A graduate of the Paris Institute of Political Studies and the Institute of Oriental Languages and Civilizations (INALCO), Tigrane Yegavian has a Master's degree in comparative politics specializing in the Muslim world and a PhD in contemporary history.
Being arabisant Tigrane Yégavian spent a lot of time in Syria, Lebanon and Turkey. His career has led him to specialize in Eastern Christians and their diasporas.
A former columnist at RFI's Portuguese-language editor, he is also specialized in the Portuguese-speaking world and contemporary Portugal and he has written numerous articles about it.
Moreover, he collaborates with different media and magazines related to international politics, humanities, Armenia and the Middle East.
Muscari
12 rue Emile Zola
69002 Lyon